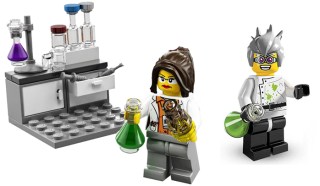 Back in August we posted about a competition being run by Radleys, a British manufacturer of scientific glassware and laboratory instruments. Entrants were asked to build a LEGO Science Lab with mad scientists, mad experiments and crazy equipment! The most creative entrants in each category had the chance to win a £150 LEGO gift voucher.
Radleys have been back in touch with us today to announce that the competition has closed and a gallery of entries is available on their website.
I wonder if any of the winners or special mentions were Brickset members - please let us know in the comments.
4 comments, latest one posted 33 minutes ago.
0 likes