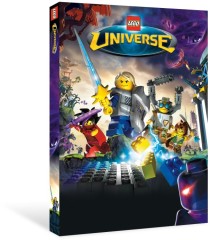 Merely 6 weeks since it was launched, the LEGO Universe DVD is now half price at £14.99 until 19th December, which is a more reasonable entry-price for the MMOG, particulary since you also receive the 55001 Universe rocket which costs £7.99 in the brand stores so you're effectively getting the game for £7. I haven't played myself but at that price I'm tempted...
One could draw conclusions from this reduction, and a similar one in the USA over Thanksgiving, that it's not selling too well.
Have you played it? It it worth the initial price and subsequent subscription? Are there many other players online when you play? (Can you tell?)
Commenting has ended on this article.