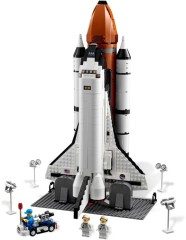 It appears Toys R Us is extending their current Buy One, Get One 50% Off promotion to all LEGO sets except Pharaoh's Quest this Tuesday (12/21/10) and Wednesday (12/22/10). The email is a bit vague but doesn't say anything about this being In-Store only so be sure to check on-line in the morning. I just got back from my local TRU and was very excited to find the new V-Wing, Jedi Shuttle, Bounty Hunter, and Gungan sets so I will definitely be visiting tomorrow!
Click Here to buy now.
Commenting has ended on this article.