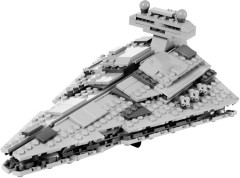 A sale started yesterday afternoon at LEGOshop.com with some 250 items listed both in the UK and USA. However hardly anything decent is actually available and it looks as if it's a bit of a sham. Sets that have long been unavailable like the Grand Carousel and series 1 and 2 figs are listed as being half price but are 'sold out'.
If you're after Duplo or Ben 10 you'll be in luck but all the decent stuff has gone, or was not available to start with in the UK at least. It's slightly better in the USA, however.
Check it out for yourself: USA | UK.
Commenting has ended on this article.