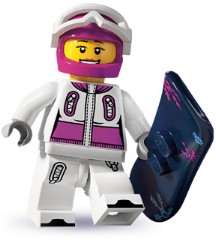 I've heard from someone I trust who was able to buy a box of series 3 figs in the UK recently that the box distribution is not the same as that in the USA. After opening all the bags he found that there were were 4 fishermen and only 3 aliens whereas the US boxes have 2 and 5 respectively.
Now, this could just be an anomaly (but unlikely to be given the consistency we've witnessed in the past) so I'll wait until it's confirmed by others before getting too excited but if it turns out to be the case it's excellent news and will ensure the price of fishermen on the secondary market won't become ridiculous and that you'll get three complete sets in each case.
Commenting has ended on this article.