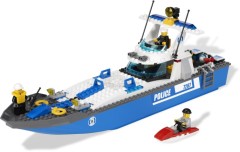 Valid through Saturday 2/5/11, All LEGO City and Pharaoh's Quest sets are 20% Off at Toys R Us. Additionally, receive a free Ninjago battle card and card collector's album with any Ninjago purchase of $20 or more.
Surprisingly, we also found the Winter Village Bakery on sale for about 30% off at our local LEGO Store. This may vary per store though, so you might want to call first. And while most of the January Sale items have since sold out, there are still great deals to be had on a couple of magnet sets and key chains.
Commenting has ended on this article.