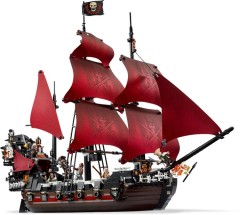 These crystal clear unwatermarked pictures were released overnight on an MTV site, of all places. (Why is it the best stories always break when we here in the UK are tucked up in bed? :-) )
It's strange how LEGO operate, isn't it. One week these are confidential and nobody's allowed to photograph or talk about them, the next they are spashed all over the internet...
Update: I've added them here now.
Commenting has ended on this article.