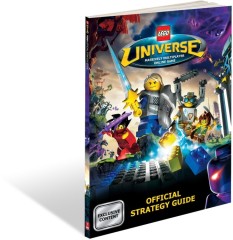 More evidence surfaced today that suggests that LEGO Universe has flopped big time. First we had the halving of the cost of the software, then it was halved again. Now, today, news has emerged that NetDevil, its developers, has laid off most of its staff (in a not particularly pleasant way), which can only mean one thing as far as I am concerned: Universe is a flop.
I suspect the main reason is, as others have commented here before, that the subscription costs are too expensive. But it may also be because LEGO fans would rather be spending their time playing and building with real bricks rather than virtual ones. I'm sure most of you fall into this camp.
Universe was only launched in October following something like 4 years of development, so its failure after just 5 months won't be good news from a financial perspective. It was a huge risk for LEGO to create a MMOG and it looks like it hasn't paid off.
I guess the company had better stick to what they do best, what they do better than anyone else and what we all love them for...
Update: I've re-worded the headline because it seems that development of Universe is being transferred to LEGO and many of the development team are now working for LEGO (source article) so maybe it isn't the flop the initial facts suggested. (thanks jamesster for posting this link in the comments)
(read first on A Modular Life)
Commenting has ended on this article.