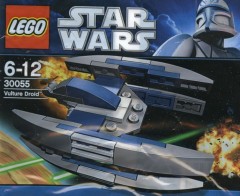 Another 50 or so instructions have been added to the customer services site at LEGO.com including one for this droid fighter that I think we've seen small pictures of at Eurobricks or somewhere a month or so ago. Here's confirmation, then, that it's a real set which might be winging its way to your neck of the woods soon!
I'll update the instructions database here over the weekend...
Commenting has ended on this article.