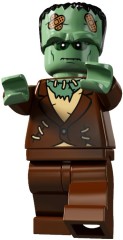 Typical, as soon as I write 'it's quiet for news this week', it starts to flood in :-)
The collectors' sheet for series 4 figs has just been posted on LEGO.com customer services site, and if you missed it earlier in the week, be sure to read the excellent review of them at Eurobricks.
Update: LEGO's Minifig Collector app for i-devices has been updated today with series 4 figs: more evidence that their release must be imminent!
Commenting has ended on this article.