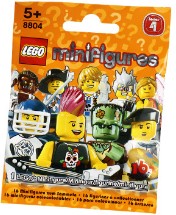 Series 4 minifigs are now available from the LEGO Internet Shop and priced at GBP 1.99 / USD 2.99 / EUR 1.99.
Update: There's a limit of 16 per customer but my previous experience has been that it's actually a maximum of 16 per order; you can place multiple orders without any problems. Get them here: UK | USA -- Huw
Commenting has ended on this article.