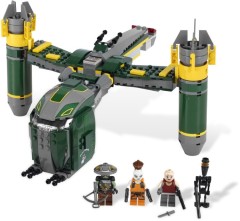 Valid Friday 4/8 thru Saturday 4/9, Series 3 Collectible Minifigures are once again "Buy One, Get One 50% Off". Additionally, the Slave I (8097), AT-AT (8129), and Bounty Hunter Assault Gunship (7930) will again be 30% below the normal Toys R Us price.
Lastly, and thanks to forum member DaveBey for the heads-up, all LEGO City sets ($4.99 - $179.99) will be "Buy One, Get One 50% Off" this Saturday only (4/9).
Advertisement 1 / Advertisement 2
Commenting has ended on this article.