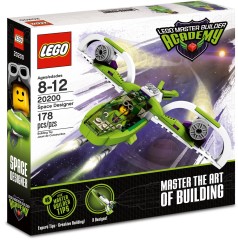 The Master Builder Academy (MBA) is now up for pre-order on the US LEGO Shop on-line site.
There are two options available at the moment -
- MBA Kit #1 is available to order at US $29.99
- MBA Kit #2-#6 is available as a subscription for US $69.99
No confirmed dates, but we believe Kit #1 will ship later this month (May) and, if you take up the subscription, the other sets will follow at roughly two monthly intervals (i.e. Kit #2 in July, Kit #3 in September, etc.)
Commenting has ended on this article.