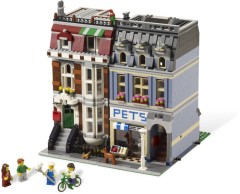 The Pet Shop is shipping already from shop.LEGO.com. It's $149.99 in the USA and £119.99 in the UK.
Boy, it's an expensive month, what with PotC, Alien Conquest and the May the Fouth offers -- my credit card must be having a heart attack!
If there's still room on yours, here's direct links to the shop: USA | UK.
Commenting has ended on this article.