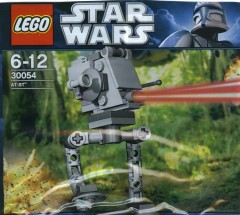 As you may have read in the forum, it seems that The Sun's free LEGO offer is being extended into this weekend, with this AT-ST available on Saturday and 30090, Pharaoh's Quest aeroplane on Sunday. This is great news, but it's rather strange why its been extended like this: some have said that they wanted to see 'how successful' it was first. I think the promotion's success is in no doubt from what I've witnessed...
Atkinsar has updated his bricklist to show these additions.
Commenting has ended on this article.