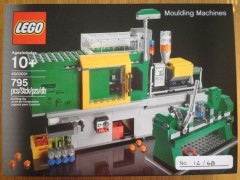 I've written about the Inside Tours before and as you may recall attendees are presented with an exclusive model at the end of them. The first tour of 2011 has just taken place and Brickset member torviag attended.
I haven't been very impressed with the previous models but this one, of old and new moulding machines, is absolutely fantastic, and with just 68 made will surely become one of the most sought after and rare models ever.
Commenting has ended on this article.