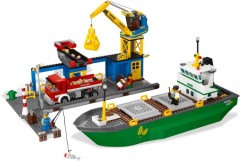 The Summer 2011 sets are starting to arrive in the UK LEGO Brand Stores.
This week saw the arrival in-store of the 'Alien Conquest' sets (including the battlepack), the 'City Harbour' sets, Creator Lighthouse & Hillside House sets, new 'Castle' sets, the architecture-series 'Burj Khalifa-Dubai', as well as new Duplo sets. I don't think the new Technic sets have arrived yet.
Not surprisingly, no sign of the new Star Wars sets yet; they are expected in a couple of weeks time. No Cars sets yet either.
Commenting has ended on this article.