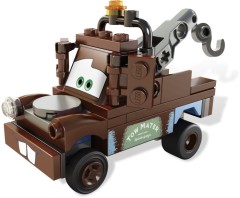 News from the forum and from various people that have emailed us is that six of the Cars 2 sets can be ordered now from Tesco Direct.
And, if you still have any money left after buying that lot, the three Harry Potter sets have showed up in John Lewis shops, although they are not yet available online. You can, however, pre-order them from LEGO.com, for shipping on 15th June.
UPDATE: The UK LEGO Brand Stores received their first shipment of Cars 2 Duplo & 'system' sets today, for immediate on-shelf availablity!
Commenting has ended on this article.