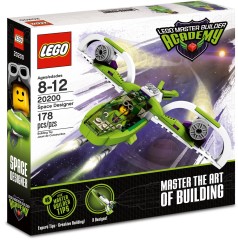 Although the first set has been up for order for a few weeks, today (1st June 2011) marks the official launch of the Master Builder Academy (MBA). You can read the official product announcement here.
Through the Ambassador programme, we've been told that although the MBA is currently US-only, if it is successful it will be rolled out across Europe as well; no word on timescales or other regions at this time, sorry.
Commenting has ended on this article.