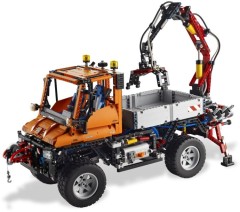 Seems like we're really hitting event season! This weekend is the 'Arte em Pecas' fan event in Paredes de Coura, Portugal, organised by the '0937 Community' fan group.
You can read all about it here - http://www.arteempecas.com/ (set the language option to English or your preferred lingo).
The particularly exciting fact is that we've just been told that LEGO's CEC team will be there displaying the new Technic Unimog set and the Series 5 Minifigures.

Commenting has ended on this article.