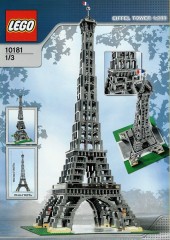 The biggest fan run LEGO event in France, the FANA'BRIQUES event in Alsace, starts on Friday 24th June and runs over that weekend. You can read the full details on the event website, here -
http://www.fanabriques.fr/expo.php?lang ... 50f011dc71
The opening times are :
Friday 24th : Evening from 7pm to 11pm
Saturday 25th : From 10am to 6pm
Sunday 26th : From 9am to 5pm
It's an international event with about 100 exhibitors from several countries. If you plan to attend, do let us know how it goes!
Commenting has ended on this article.