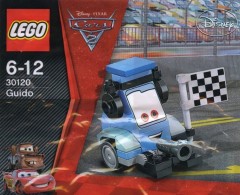 After all that event news, let's have some new set news, shall we?
Here's another Cars polybag set that surfaced on the Czech AFOL site Kostky.org a couple of weeks ago. The set is a free gift available in Adidas brand stores, given with the purchase of kids wear (and not a escapee from the factory as originally suggested!).
(Thanks to Martin for telling us about it).
Commenting has ended on this article.