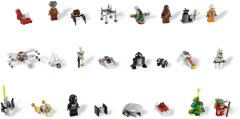 Other sites have been showing pictures of this for some time, but I thought I'd wait until some official images became available. Skyhopper sent us a link to a German shop that has the set listed together with some hi-res pictures.
And in related news, CDC in Slovenia says that the City Advent calendar is on the shelves already, and it's not even July yet!
Commenting has ended on this article.