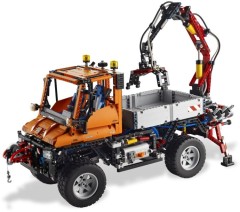 If you're eagerly awaiting for this set to be released in your country, take a look at the excellent review that includes videos and loads of pictures over at TechnicBRICKs. It seems the guys over in Portugal got their hands on two copies of the set early and built them at the PLUG event held over the weekend.
It looks great, can't wait to get my hands on one!
Commenting has ended on this article.