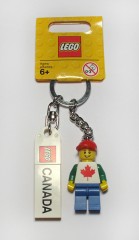 A few members have reported spotting new localised novelty items in LEGO Brand Stores - so far we've seen a country specific keychain ('Canada'), a city specific keychain ('Berlin'), and a city specific magnet set ('New York').
Anyone seen anymore? Join in here or on the forum.
Thanks to 'elazgar' & 'GIR3691' for the info.
Commenting has ended on this article.