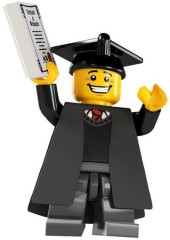 We've been getting reliable reports from multiple sources that the Series 5 Collectable minifigs are now available from W.H.Smiths stores in the UK.
They aren't in all stores yet, but we've heard confirmed reports from Hull, Darlington & Telford; expect them to appear in all stores over the next couple of days. As always, phone ahead to check availability before undertaking a long or expensive journey.
The chase is on!
Thanks to Neil, Jas, burakki62, & Omnius for the info.
Commenting has ended on this article.