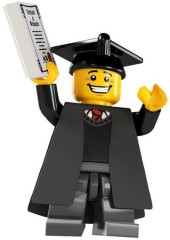 Looks like the Series 5 collectable figures are starting to roll out across Europe now - we've had reports of them in Poland (at E.Leclerk supermarkets) and in the Czech Republic. We're assuming they'll be appearing across the rest of Europe very soon - why not post your sightings here or on the forums and help out your fellow collectors? Or add them to the Google tracker map that 'kylejohnson11' has setup here.
Thanks to 'Pawel Kaminski HWS' and 'Zelyonii-Zaktan' for the news. And thanks to 'kylejohnson11' for picking up after 'Ugly Duckling at Bricklink finished with the tracker maps.
Commenting has ended on this article.