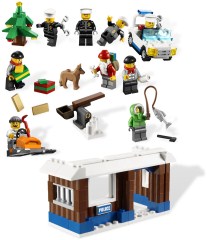 Although still summer time (in some parts of the world), the new LEGO advent calendars are already being listed nearly everywhere.

But until their release in September/October, you can spend waiting time by enjoying some high-res pictures...
7958-1: Star Wars Advent Calendar
These pictures should also be added to the Brickset database soon...

Commenting has ended on this article.