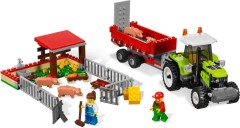 I'm not sure if this has just started or if I'm late to the party, but there's a half-decent sale on at LEGOshop.com featuring some decent sets for a change, including the pig farm for just £16.19 instead of £27, and some of last year's Atlantis for a similar discount.
Grab the bargains while you can!
Commenting has ended on this article.