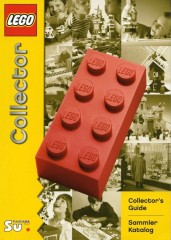 This much-anticipated book is now available! Personally I can't wait to get hold of a copy. It will be very interesting to see how its coverage compares with Brickset. It claims to cover "nearly every LEGO set produced".
I plan to write a full review as soon as I have a copy.
Commenting has ended on this article.