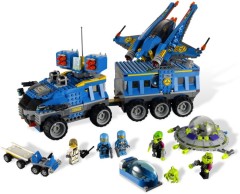 The number of sets being added to Amazon's sale -- which some say is to match that at TRU -- is growing daily. They'll be announced here as they are added but if you miss any of the announcements, keep an eye out on the Bargain Watch page where you'll find them all listed.
The top bargain is 30% off the Alien Conquest Earth Defence HQ, which is now just $63. This really is a top set -- maybe even the best of the year, so if you don't already have it, don't miss out...
Commenting has ended on this article.