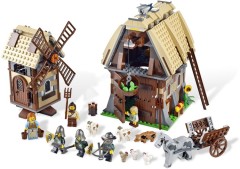 The rate of change in their sale has resulted in the best bargains dropping off the home page, so it's worth reiterating that the following sets are still 30% off:
The Millennium Falcon, while not quite so deeply discounted, is still worth picking up at 25% off, weighing in at just $105.
As always, you can check out the full list on our Bargain watch page, which is automatically updated 4 times a day, making Brickset the first to report the discounts.
Commenting has ended on this article.