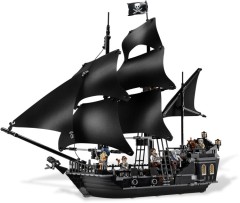 (Probably) the last of the PotC sets has made its way into shops across the globe, with several people finding it in Target in the USA, and in Poland.
Nori has posted an excellent pictorial review in the LugPol forums, and sidersdd has posted superb photographs of the minifigs in the Brickset forum.
It does look like an great set but it appears that, unfortunately, Davy Jones is of far-eastern origin and therefore inferior 'collectable minifigure' quality which is a real shame. Nevertheless I look forward to buying it when it's available in the UK.
Commenting has ended on this article.