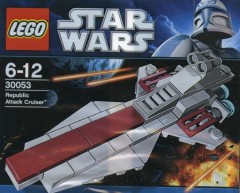 I'm sure you haven't forgotten -- how could you --but just in case, nip into WHS tomorrow and pick up this mini Venator class star destroyer with a copy of The Sun.
LostInTranslation received a mailshot about the promotion that says that some of the bags will have 'golden bricks' inside them and if you find one you could win £10,000 in real gold bars! So, you'd better be sure to open all you get!
It's a bit like Charlie and the Chocolate Factory, isn't it!
Commenting has ended on this article.