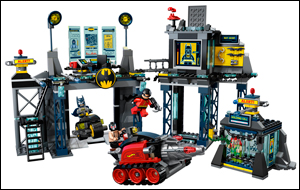 A Eurobricks member has posted a huge image of the new Batcave set in the Eurobricks Forums. I'm not sure about the set itself, which seems to be heavily reliant on stickers for its look, but the figs look great.
(Thanks to adello25 for the news.)
Commenting has ended on this article.