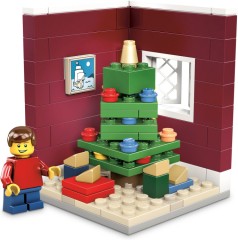 This 'limited edition Christmas set' is free with purchases over £50 / $99 between now and the end of October from shop.LEGO.com. It's actually a pretty nice set, isn't it! This is set one of two. The second one will be available in November.
Click on the LEGO banner in the menu and get shopping: there's free delivery and double VIP points at the moment as well.
Commenting has ended on this article.