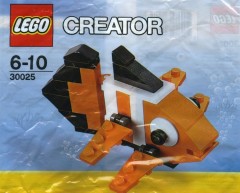 If you're in Holland and have been frustrated about not being able to get the polybags that we in the UK have had in newspaper promotions, you can now get a good selection of them from Gamma stores. Unfortunately you'll need to spend a fair amount on DIY items to get them, though. Read all about it on the Gamma website in Dutch and English.
I suspect this will frustrate some polybag collectors I can think of in other countries because a few of these are pretty rare and haven't been readily available elsewhere before (e.g. the panda, fish and plane).
(Thanks to Roel for the news)
Commenting has ended on this article.