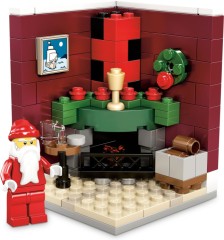 Grogall has uncovered an image of the second of the two sets that are being given away at shop.LEGO.com between now and Christmas. This one will be available at the end of November.
The two sets, when side-by-side, will make a neat little Christmas vignette.
Commenting has ended on this article.