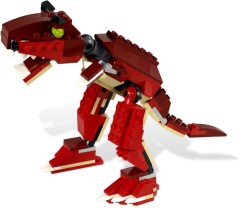 Brickset member L-Di-LEGO has tracked down better pictures of many of the 2012 sets and also filled a few gaps, such as Hero Factory and Creator, so it looks as if we pretty much have images of all the first wave of next year's sets, bar the Super Heroes minifig-scale ones.
As feared, it's going to be another expensive year...
Commenting has ended on this article.