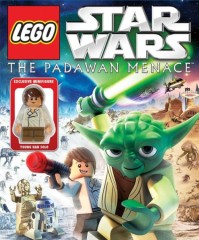 This 21 minute cartoon has been released in Europe today. I can't comment on the cartoon yet, although I am looking forward to watching it, but I can tell you that the Blu-Ray version includes an exclusive Young Han Solo minifig.
In the UK this is exclusively available from Tesco, priced at £8. You can order it from Tesco Entertainment, although I suspect it'll also be available in larger stores.
I know this is old news if you're in the USA, where it's been out a while and is a Wal-Mart exclusive. (thanks for the correction)
Commenting has ended on this article.