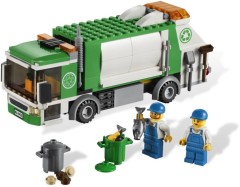 We've just had word that some 2012 sets can now be ordered from shop.LEGO.com in the USA and Canada. However we are also told that 'because they just literally went live' you may have to search by theme in order to find them. So head on over (or use this link if you're in Canada) and get searching, and don't forget to use the Brickset special code of BS11 (USA) BS12 (Canada) when you check out to get a free ARF Trooper!
See, it's not all bad news today :)
Commenting has ended on this article.