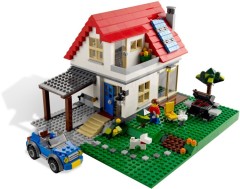 In addition to the ongoing sale at Toys R Us this week, there are some new discounts beginning today Friday 11/18 and ending tomorrow, Saturday 11/19. As a "Doorbuster" promotion (i.e. only valid from 3 PM Friday through 1PM Saturday), all Star Wars LEGO sets priced at $14.99 or lower are 25% Off the normal (inflated) TRU price. This discount really only applies to the Vulture Droid polybag (30055) and the four recent battle packs (7913, 7914, 8084, 8083). While the Vulture Droid polybag does drop to $3.74, the battlepacks basically only return to MSRP. With the "Extra Super Wow" coupon, however, you get an additional 20% Off which would bring the battle packs down to more comfortable $8.99 and the Vulture Droid polybag to $2.99. While all are currently in stock (and already on sale) online, it's currently unclear to me if there's a corresponding "Extra Super Wow" code for online purchases.
Also part of this 2 Day Sale but not a doorbuster, you will save $10 on ANY LEGO Pharaoh's Quest, Atlantis, Creator or Technic purchase of $50 or more. This "so-so" discount does indeed stack with the current Hillside House (5771) discount, bringing it down to a whopping 40% Off MSRP!
Commenting has ended on this article.