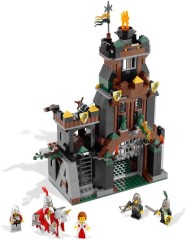 I just visited my local Winners store yesterday and found they actually had some decent LEGO sets for their usual 30-50% off. It's worth checking out if you have a Winners store nearby.
My local store (Kelowna, BC, Canada) had The Prison Tower Rescue set for $39.99 (7947), compared to its original $69.99 value on LEGO.CA.
If you're a Castle builder in Canada, this may a great way to stock up on some of the great elements in this particular set.
I did see some Games, Heros and world racer sets as well.
Commenting has ended on this article.