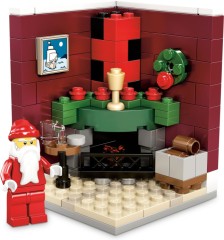 At the moment every LEGO retailer out there seems to be offering some sort of offer in an attempt to get us to part with our money. Unfortunately LEGO themselves can't offer 3-for-2 or deep discounts because they can't undercut their retail channel so their offers have to be a bit more creative. Today's offer, for VIP members, is pretty good:
- Spend over £25 / US$49 / CA$49 -- free delivery (I thought everyone had that anyway...)
- Spend over £50 / US$99 / CA$99 -- Get the second Christmas set free as well
- Spend over £100 / US$149 / CA$149 -- 10% off your order as well!
Plus, VIP points too!
Now I just need to find something to buy. Luckily for you in the US and Canada you can get the 2012 sets already so there's probably something you need. But for me here in the UK, I have nearly everything I want...
Interested? Read more and get shopping: UK | USA | Canada.
Commenting has ended on this article.