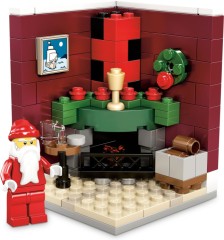 A quick heads-up from LEGO: "Due to the overwhelming success of the Limited Edition Gift with purchase promotion in Europe, we have reached the end of our available inventory. This means we will have to end the promotion tonight at 11pm GMT. However, both the 10% off 100 and Free Delivery off 25 will continue through tomorrow."
Update from LEGO, 28 Nov 10:00 EST: "We have now also run out of the Limited Edition Set in both the US and Canada. However, the 10% off $149 and Free Shipping off $49 offers will continue all day. Additionally, we have marked three new items down 25%:
2520 Ninjago Battle Arena
7189 Mill Village Raid
8863 Blizzards Peak
Check them out on the Sales and Deals page.
Commenting has ended on this article.