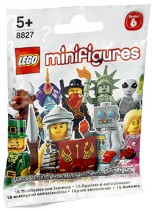 Within the last hour, news has broken in the forum that series 6 figures are now available in WHS and TRU in the UK. There's been positive sightings at WHSmiths in Oxford and TRU in Altrincham.
Happy hunting: please post here or in the forum when you find them!
Commenting has ended on this article.