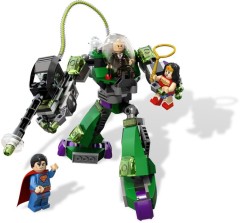 Toys R Us is having yet another Buy One, Get One 50% Off promotion this week. Valid Sunday 12/18 thru' Saturday 12/24, the sale will be available both in-store and online and the only listed exclusion this time is Star Wars. It is important to note however, that Toys R Us is currently marking up almost all of their sets, some of them to ridiculous amounts. For example, they are selling the Catwoman Chase at 60+% over MSRP and the Quidditch Match at nearly 100% over MSRP. That being said, there are deals to be had if you shop smartly. And if you're as desperate to get Superman like I was this morning, you might just be willing to pay the ransom.
P.S. For those hoping for news on Atreyu, Bastian or Falkor, I unfortunately can't help. :o)
Commenting has ended on this article.