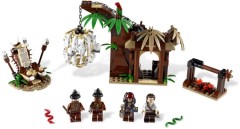 Walmart has just posted its Boxing Day Flyer advertising 30% off a wide selection of LEGO from Pirates of the Caribbean through to Harry Potter sets. So if you didn't get what you wanted for Christmas, perhaps this would be a good place to start.
Thank you Brickset user suckerpunch83 for the news.
Commenting has ended on this article.