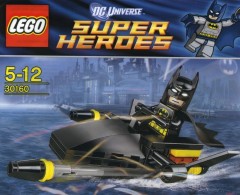 Over 350 instructions have been added to LEGO.com today including some for previously unknown polybag sets for Star Wars, Super Heroes, Creator, Friends and more.
See them all first at Brickset in our New additions to the database list, and keep up to date with additions to the instructions available at LEGO.com with our exclusive Latest instructions list.
Start the year as you mean to go on: visit Brickset every day for the latest LEGO news and views!
Commenting has ended on this article.