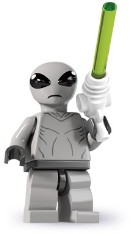 Canada seems to be left until last in most cases (cases of mini figs that is), so I am not surprised not seeing them on the shelves yet.
That being said, three Brickset users have spotted them in Canada already:
2 people have found them at Mastermind Toys in Toronto (Canada), and London Ontario (Canada).
1 person has spotted them in Walmart in Halifax Nova Scotia Canada.
Someone has started a Roll Out Map on Google maps for series 6 so please add to it as you see them pop up in Canada.
Commenting has ended on this article.